Be bold!
The inbox becomes an ever more crowded place. You've battled your way into the inbox, vanquishing lists and spam filters, and then….nothing. You secure the open metric, but it's the click you really want. How do you get the eyeballs on your message? By being bold.
What could this look like?
Bold patterns and big typography are a good start for capturing attention. CSS animations and animated pngs are great for introducing a little movement. Once the domain of sun-deprived programmers, dark mode is becoming more and more prevalent in the inbox, so don't fight it, embrace it and own it.
What's more your designers will love you. There's little more liberating for a designer than starting a brief with "park the brand guidelines, go crazy".

Worried about being too bold?
Use A/B testing to try out your designs - split a small test pot (10% of your total pot) in half and send one half a 'safe' design, and one half a 'bold' design, gauge the response and then send the remaining 90% the winning design (whichever drove the most clicks).
You can read more about bold design here, courtesy of the lovely people @Litmus
Go mobile
I know, I know, this has been on every trend list for the past 5 years. But it's still a thing - companies persist in broadcasting emails that render terribly on mobile, and wondering why they get such little engagement. It's even worse for transactional emails - according to research by Quic, 42% of sales are made through mobile devices. That's a big pool of potential orders - spend the extra time and make sure your email is going to arrive beautifully on mobile devices, and drive those sales.
What makes 2020 different?
For one, Google has launched AMP Email, which brings a new level of interactivity and engagement to email marketing. You can manage your preferences, have a conversation, change content, all within the email. So the potential of mobile emails has greatly increased. Secondly, the numbers keep stacking up:
60% of all the 2019 Black Friday traffic came via mobile,
globally 62% of users are using mobile to access the internet,
about 60% of email campaigns are now being opened on mobile.
How do you own this trend for 2020?

Think "Mobile first". Start with the mobile experience in your designs, and build the mobile version of your email first. Get that right and the desktop version will follow. Use preview software to view how your email is going to look in different inboxes. Use real devices for the mission critical email clients.
Interaction action
Emails can be sexy. Yes I'm biased; I'm a signed up, card-carrying member of #EmailGeeks but I do believe that an email can and should look good.
And guess what? When emails look good people interact with them more. In addition to following the basic rules of email design (a post for down the road) modern email developments, such as Google AMP, mentioned above, allow for more interactive elements - animated buttons, carousels, hotspots, interactive imagery, and so on. all designed to carefully lead your recipient to the call-to-action (CTA) you want them to click on.
Add a little wiggle to your main CTA to draw attention to it. Include a revolving carousel in your hero, to showcase several items/offers in one email. Hotspots are a great way to engage with your audience - have an image of your product with clickable areas, showing and hiding text as appropriate.
Your message needs to resonate with all of your recipients, so don't forget a fallback for our less evolved email client friends.
Advances such as AMP, the Litmus/Microsoft Partnership, and mobile-first thinking means 2020 will be the year your inbox gets a whole lot more interesting.
AI is OK
The hype is real. AI will be a game-changer, in many forms and many industries. For email, it's about using AI to query your data, build segments, decide what content to show, potentially even writing content, leveraging AMP to have real-time chatbot interaction without leaving the inbox, and identifying/running comprehensive test programmes.
AI is still in a state of flux, but once the dust settles I suspect we'll wonder how we ever managed without it. Futurists in the AI world are predicting a big uptick in AI adoption for 2020, as more traditional industries start to implement and test AI solutions to issues and challenges. More industry means more money going into R&D, access to an increasing number of AI implementations, and a reduction in barriers to entry.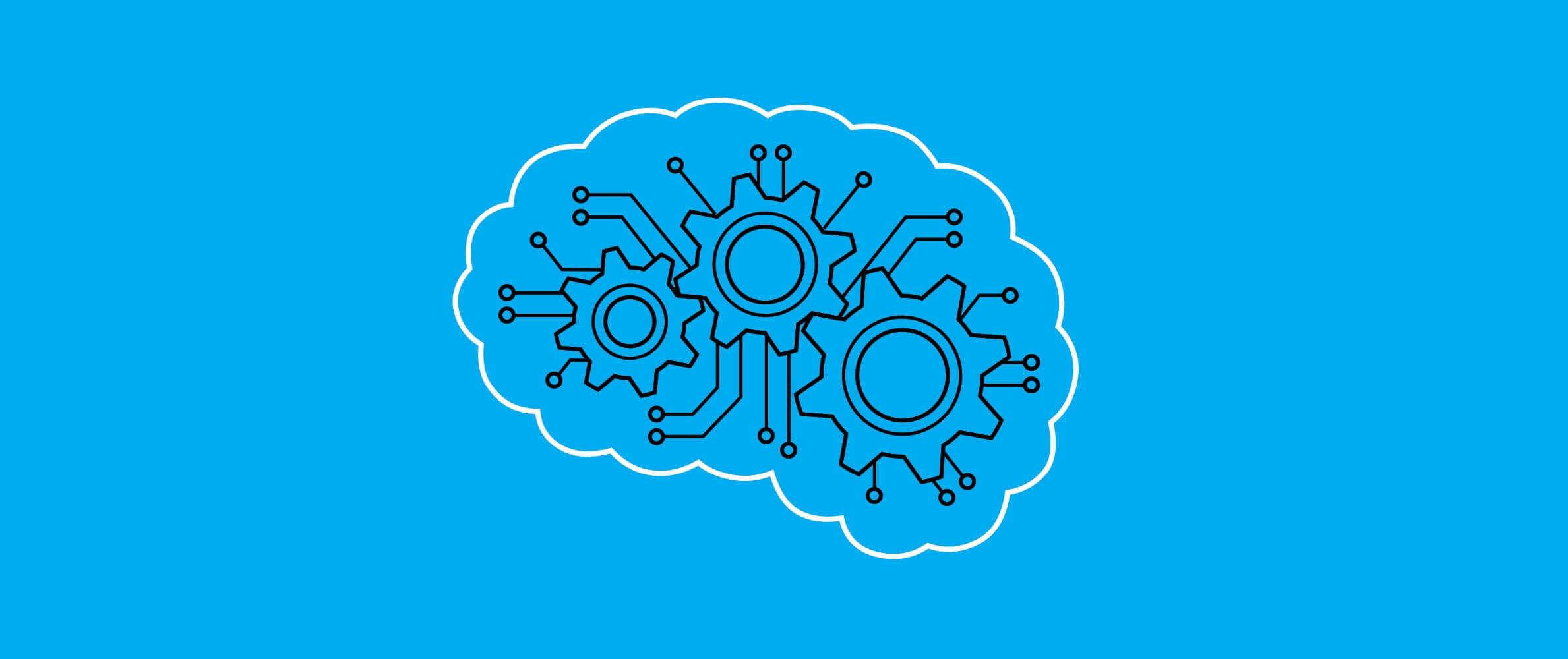 AI will also mean smarter inboxes, so email marketers will need to work harder to get their messages to land.
AI is one of those topics that is shrouded in heavy science and intense engineering, but it doesn't have to be. If you start simple you can quickly identify where some basic AI integration can help you create better emails. Plan out your current workflow, from ideation to analysis, and think about where programmatic decision making could be a benefit.
Perhaps it's a simple test platform, where results from previous sends are analysed (click heat maps for example), and the content for the next email is chosen, based on what was popular. AI could facilitate that process at the individual level, automatically sending out emails with bespoke content to each recipient, You can get some more inspiration here.

Emails for all
2020 is going to be big for accessibility. It's something we should already be across (with 285M people worldwide having some kind of visual impairment), but with the rise of 'smart' home hubs, and similar tech it's becoming more urgent.
The same technology that allows someone with limited vision to 'read' an email allows Alexa or Google Home to read your emails. There are already 250M+ such devices in use globally, and that number is only going to go up. So it's time to embrace accessibility, either from an inclusivity or technological standpoint, or both.

How can you make your emails more accessible to all? Keep the content short and to the point (although you should already be doing this). Use semantic HTML, create visual hierarchies within your email (so users can understand what is a title, what is a CTA, what can be ignored etc.), use alt text correctly to describe images, and generally be conscious of other audiences.
The W3 consortium (an international community that develops open standards for the web) uses WCAG - Web Content Accessibility Guidelines as the benchmark for accessible development. You can read more here.
For more information about how we can help you embolden your email strategy, or maybe just for a little chin wag if you're feeling blue in isolation, pop us an email or call us on 01603 760 767.