At Selesti, we provide our clients with sharp insights, bold thinking and an innovative use of technology. And our team has won a number of awards thanks to the results we've achieved for our clients in digital marketing and web build. In short, our team works hard, so we like to reward them with parties!
A Selesti party takes many forms. Over our 14 years, we've had days at the beach, a laser quest party, and we've even undertaken our own Crystal Maze challenge. For our 14th birthday, we decided that a sports day was just the ticket.

I appointed myself and Office Administrator Rhian as taskmasters. Although we had a great time coming up with unusual challenges for our colleagues to complete, I think it's fair to say we got into the spirit of things ourselves!
Divided into four teams, the first order of business was to award points to the best-dressed team. No awards for guessing who won that category!

Once the fashion show was complete, we set the teams a few gruelling challenges in the office, such as drawing their team captains while bouncing on a space hopper.

Then the sports began in earnest, pitting the teams against each other in egg and spoon races…

...space hopper races…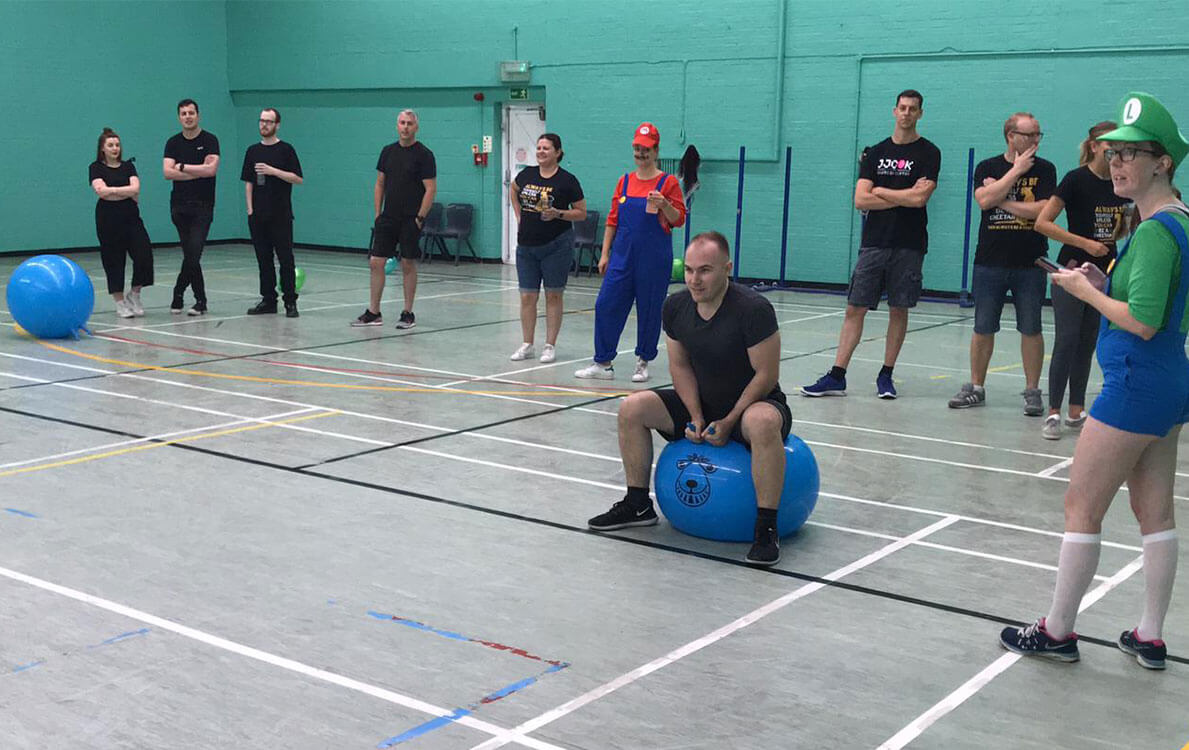 ...and a "mummify your team captain in toilet roll" challenge!

We cooled down with a quiz at the end of the day, before embarking on a night out to celebrate all the achievements, awards, and client success we've achieved over our 14 years. Not to mention all the friends we've made!

What a fantastic day, and what a great way to celebrate Selesti's 14th birthday! None of our success would have been possible without the dedicated, talented, creative and brilliant team who I love working with. And I want to say a huge thank you to all of our clients and teams, old and new who make coming to work every day so enjoyable!

Ollie Blackmore, Selesti Group CEO​