Results
Organic traffic increased year on year by
139%
Increased revenue from paid search year on year
85%
Social Media
Each Christmas we launch a social media campaign for Support Adoption For Pets, the second digital #SantaPaws project produced great results. We improved on the previous years' messaging and introduced new ways to donate via mobile and Facebook app.
The idea is a simple one - you make a donation and share a picture of your pet saying they've donated a Christmas dinner to an animal spending the festive season in a rehoming centre.
Total Facebook reach for the campaign was 1,498,999 over the first month and total ROI for online donations reached 338% from the £2,500 ad spend — that's without the mobile text donations received through Just Giving!
Their account management is second to none; they take their time getting to know us, our aims for the future and develop robust and creative plans to ensure that we hit our targets.

Justine Quirk, Support Adoption For Pets
Web design & development
1,434% Increase in organic traffic
Bounce rate down 35%
1.5 minutes Increase on average session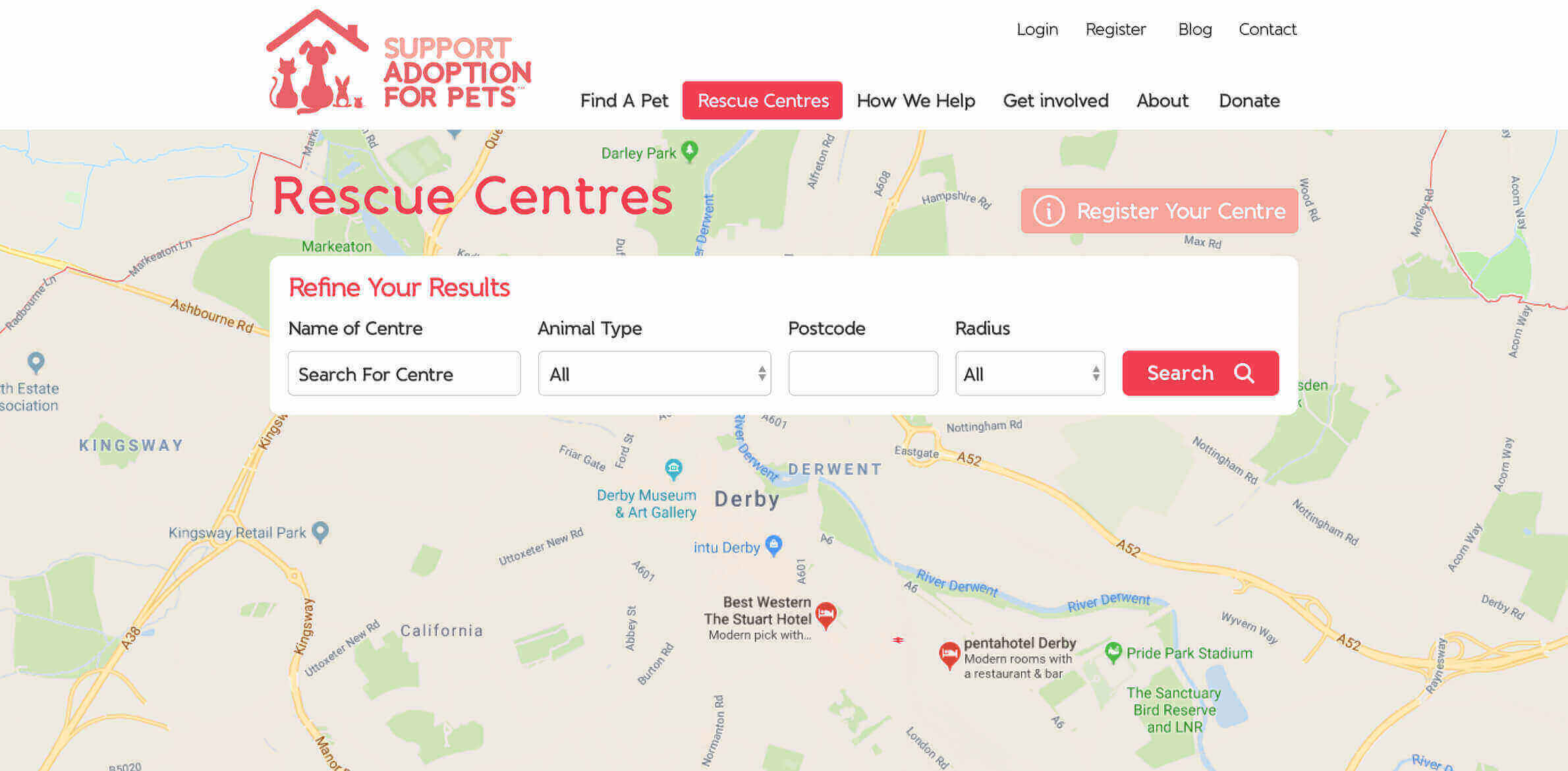 Our web design work for SAFP has helped to put smaller independent animal rescue centres on the map. On the new SAFP site, the process of becoming listed as a rescue centre within the interactive Pet and Centre map is greatly simplified. Centres can customise their online profiles and showcase specific pets. Having a profile page for each pet has substantially increased social engagement and shares.
We love working with charities to exceed their digital goals, especially when it comes to animal welfare. Support Adoption For Pets have been a brilliant client for over 5 years and have gone from strength to strength and it's great to share in their magnificent achievements.

Ollie Blackmore, MD at Selesti
The results speak for themselves, within 2 years SAFP are now the largest rehoming charity in the UK, overtaking other great charities Cats Protection and RSPCA.
The new site now provides a huge resource of information to people looking to adopt pets, a vast and rich resource centre and an easy means to make donations.
We conjured up a great interface to encourage more donations, even down to each rescue centre; the Blue Peter-esque Totaliser! This gives people an immediate view as to how much is left to raise through donations and has proven to drive more fundraising efforts.
Extensive UX improvements have been made across the entire site including optimisation to be mobile friendly (now accounting for over 60% of the traffic to the site, and keeping those nice folks at Google happy).